Archives
Categories
Blog
Rolawn Ltd – Customer Case Study
August 2, 2012
Europe's largest producer of cultivated turf, Rolawn Ltd, almost doubles average order value with the support of Answering4u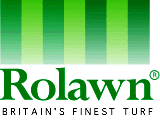 Rolawn Ltd, based in York, has supplied market-leading turf to landscapers, groundsmen and home owners for more than 40 years. With clients including The Royal Horticultural Society, leading garden designers, championship golf courses and national house builders, Rolawn runs a nationwide distribution network of stockists throughout the whole year.
Traditionally, during its busiest months from March through to June, the family-run firm has recruited additional temporary staff to cope with increased demand. However last year, the management board decided to investigate alternative options and after a careful selection process, made the decision to outsource some of the business' retail calls to Answering4u with the aim of saving on recruitment, training costs and time.
Working closely together
In the weeks running up to the start of the season, staff at Rolawn and Answering4u worked closely together, sharing product information, delivery details and market data so Answering4u could build a professional and well-rounded telephone script for its call handlers. The finer details were key as the Answering4u team would need to deal with a variety of information including postcodes, order quantities, site access, road widths and more.
Robin Alderton, Director at Answering4u, comments:
"We wanted to ensure our staff were truly under the skin of Rolawn's business. We sent three members of the team to visit a Rolawn site to view the growing fields and topsoil plants, in addition to carrying out intensive training with the whole team to establish a well-rounded understanding of the product and services Rolawn offered."
Delivering Results
During the first six weeks of call handling, Answering4u took more than 1,000 enquiries from Rolawn customers – confirming 160 orders. Rolawn also extended its traditional business hours to Answering4u's extended hours of 8am-10pm, 7 days a week – almost doubling the firm's opening times.
Jonathan Hill, Sales & Marketing Director at Rolawn Ltd, adds:
"After years of hiring temporary seasonal staff, it was a big decision for us to outsource our retail calls and vitally important that we found a company that would feel like an extension of our team. The training and handover period ran smoothly and our Customer Services Manager has built up a great relationship with the Answering4u team.
"The results in the first six weeks exceeded our expectations and we found the Answering4u staff to be professional and confident. Most significantly, we have seen a 47% increase in the average order size in comparison to last year's figures. The team has dealt extremely well with our customer base, seamlessly taking over from our own customer services team and generating additional sales through effective up-selling techniques. We now no longer have to worry about staffing issues, recruitment, training, non-starters, casual contracts and unreliability of seasonal staff.
"Another unexpected added benefit has been the way Answering4U staff have actively raised questions and challenges about current practices. This encouraged us to review and amend our procedures, resulting in benefits to the business and more importantly, our customers."
Bright Future
Answering4u and Rolawn are now looking at ways to extend their working partnership, including providing the Answering4u team with access to Rolawn's online delivery information to enable them to deal with customers chasing deliveries.